Turn-Based Dungeon Crawler Game: Old-school treasure hunting in a randomized dungeon. Take your time to make critical decisions and explore the depths.
Turn Based Combat: Easy interface to decide your next action and avoid lengthy battles. Perform tactical decisions without rushing to smash keys.
Combat Choices:No mana to cast spells. The choice of using melee vs spell is all about the encounter and the current build. All classes can cast and enhance themselves.

Get a Pet to help you:All classes can charm dungeon monsters to help in combat.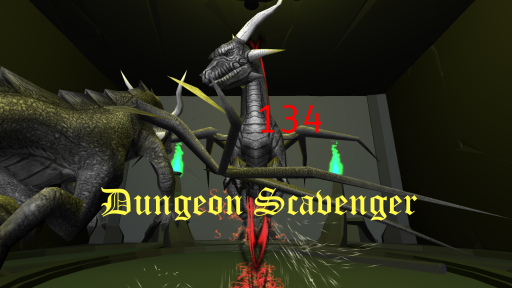 12 unique classes (With unique perks in expansion).
8 spell elements each with unique status effect.
Resource-less spell system.
40+ status effects to add complexity to combat.
160+ combat monsters (350+ with expansion).
Charm and use your enemies. Keep a dragon or a bunny as your terrorizing pet.
1000+ unique gear to equip, enchanted with 8 elemental types (71,577 unique equipment to find in the expansion).
Procedural random generated levels.
Touch and joystick friendly.
Color Blind Friendly settings.