About Deck of Ashes
The world of Deck of Ashes has expanded with the new DLC "Tome of Dimensions". Meet Sibyl the Dark Soul, a lone but fearless fighter looking to bring her race back from extinction.

We'd love to chat!

About the Game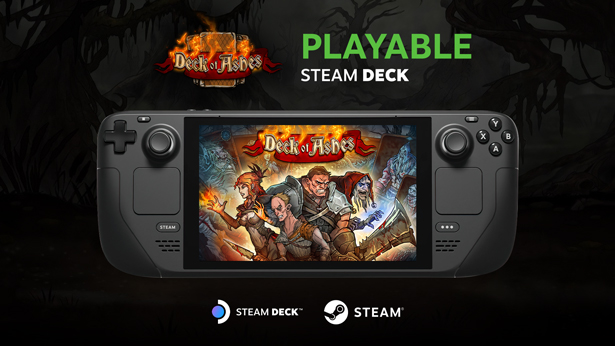 "The Outcasts brought Ash Curse upon us all, and they are the only ones who can lift it." – Ash Master.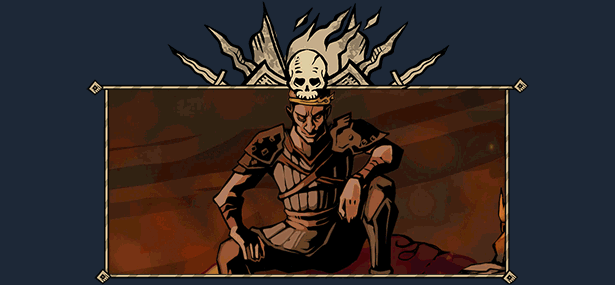 Deck of Ashes is an adventure game with tactical card combat. One character at a time, lead the cast of antiheroes on a quest for redemption. Explore the cursed fantasy world and hunt down powerful cards. Put your survival and resource management skills to the test when upgrading your Camp of allies.
The choices that drive your journey – where to go, which resource to collect, which risk to take, and which card to craft – are the difference between success and untimely demise.
Can You Rid the World Of the Ash Curse?
Features
Creative deck-building – collect combat cards that fit your unique playstyle and crush the enemy!
Unique hand-drawn eerie art style.
Dynamic dark fantasy world – travel through a procedurally generated, changing world in search for cards, supplies and glory!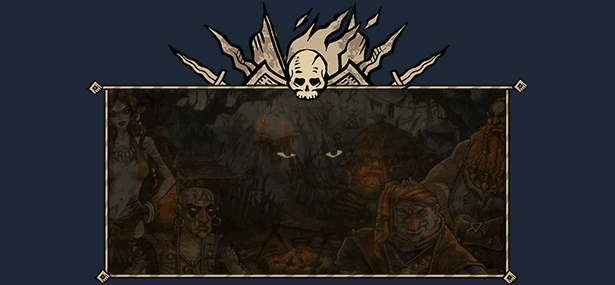 Various biomes that harbour different monster classes – each biome affects the gameplay and offers a unique set of opponents!
Survival and resource management – you have limited opportunities to restore health or spent cards, so use them wisely!
Camp – strategically improve your base depending on your style of play.
Permadeath – unless you use the help of dark magic, then when you die, you die for good.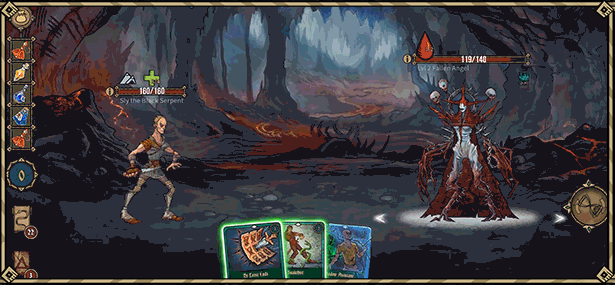 Dynamic and Dangerous World
Deck of Ashes features a procedurally generated world where danger waits around every corner. Sudden ambushes, cataclysms, and random events will force you to constantly adapt and explore fleeting opportunities to gain an edge! Refine your strategy on the go to ensure your survival!

Deck-building Done Right
We provide you with the best deck-building tools we could develop. If you are a newbie – we got you covered, as there are sets of cards that obviously work well together. And if you are ready to go crazy with your own deck idea, there is a 100+ cards for each character to explore and combine. BEWARE: a ton of potential to go nuts with the unexpected combos!
Upgrade the Camp to Meet Your Needs
Different strategies require vastly different upgrades of your Camp. The resources are scarce, and you won't be able to upgrade everything in one playthrough, so choose wisely!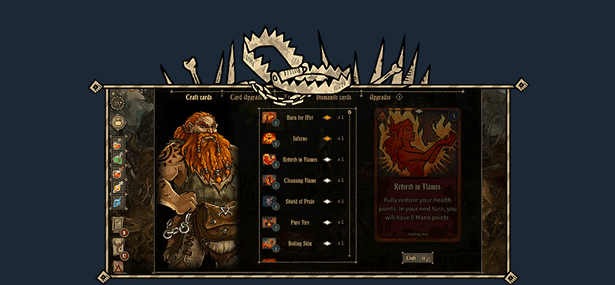 Deck of Ashes – Steam CD Key for PC is available on PlayEarnGame for the lowest price on the market and you can pay for it with our crypto.