About Dustwind
STORY CAMPAIGN INCLUDED
About the Game
WELCOME TO DUSTWIND, A POST-APOCALYPTIC REAL-TIME TACTICS GAME!
After the apocalypse… The civilization like we know has come to an end and the few survivors have to fight each other. These are hard times in the wasteland! In this POST-APOCALYPTIC EXTRAVAGANZA, you have to make quick tactical decisions if you want to survive!
SINGLE PLAYER STORY CAMPAIGN
You are the nameless heroine! A vicious assault in the wasteland has hit you hard. Without your memory and hopelessly outnumbered you go on your crusade, fighting your way to your tormentors to take revenge. When you don't act carefully, tactical and clever, you won't stand a chance! During this adventure, it will occur to you that not only your own fate is on the stake but much more…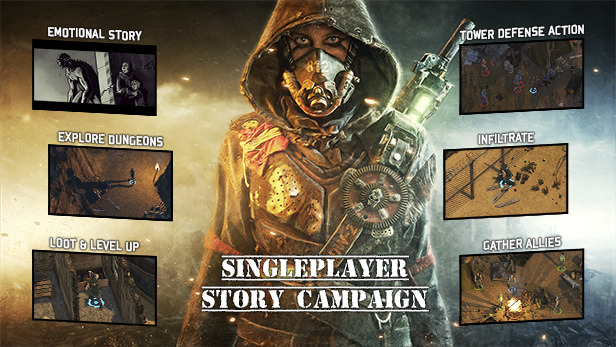 The long-awaited story campaign contains 16 missions with a playing time of around 10 hours and tells an emotional story. Collect weapons and gear, develop your character based on your gameplay preferences, and become a leading figure in these dark times!
MULTIPLAYER ACTION
Get ready for loads of fun game modes! Go alone, fight other players in a team or work together to defeat the merciless AI: Enjoy the apocalypse with DUSTWIND!
Sneak, target specific body parts, deploy a variety of weapons and ammunition, flank your enemies, set and disarm traps, drive and repair vehicles – and try not to blow up your teammates! No, seriously: A bazooka is not a melee weapon!
No pre-determined character classes, no pay to win: Experiment with different character configurations without wasting time. Use your character points wisely to create the character best suited to your playstyle. Don't worry about weak builds – you can respec or create a new character whenever you want. As you unlock new player ranks, you acquire new interesting weapons which your characters can equip.


PLAY AS A DOG! Dogs are great support units who can throw grenades, drive cars, deploy turrets, fire mounted car guns, heal people (bring your DOGtor!), repair stuff, bite enemies in the butt, and more.. The only thing they can´t do is use (the most) human weapons. But so what? Show those humans how tactical fighting is done! Wuff!
MAP EDITOR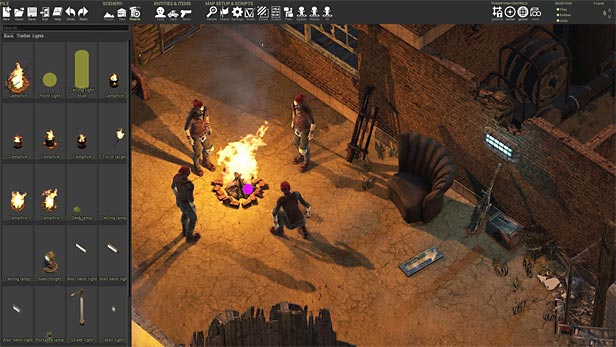 DUSTWIND features a powerful map editor! Tell your own stories in DUSTWIND's Badlands or create your own multiplayer maps with your very own rules: Share your work with the DUSTWIND community via the integrated Steam Workshop!
Become part of our community and check out our Discord!
Dustwind – Steam CD Key for PC is available on PlayEarnGame for the lowest price on the market and you can pay for it with our crypto.