About Mechanic Miner
Mechanic Miner is a construction and survival game where you build mechanical steam-powered machines in a physics-based sandbox. Gather resources, kill monsters, acquire new technologies and use your imagination to build crazy mechanical devices to conquer challenges.

Mechanic Miner lets you design and construct any kind of machine! From the basic vehicle covered in deadly spikes or the trustworthy catapult to a submarine, an air balloon or a giant mechanical spider.
Mechanic Miner has more than 70 different parts and building blocks for you to play around with and build machines from – all of it simulated through a realistic physics engine making your constructions behave like in real life.
Get creative, improve your skills, build more advanced contraptions and become a mechanical mastermind to conquer any challenges that may lie ahead. You can also share your designs with your friends through the Steam Workshop!


You're stranded on a strange and treacherous planet where survival is made difficult by hostile animals and plant life. Luckily, you brought a multitool from your home planet that enables you to craft any kind of machine part – provided that you find and gather the right raw materials.
Relying solely on the technology you brought, you set out to explore this new and unknown world. However, your new home planet will not only challenge you – it might kill you! Face waves of deadly critters and fight unrelenting monsters that show no mercy. To survive, you must acquire the necessary steam-powered technology allowing you to delve deeper into the diverse biomes of the planet and perhaps, ultimately, escape.

Let your inner mechanic shine in Creative Mode. With unlimited resources at your disposal, immortality and the ability to fly you can create anything and set your imagination free!
Creative Mode is great for players who want to let their creativity flow without limitations, and with the blueprint tool you can easily save a copy of your contraptions and use them in Story or Survival Mode if you have the resources for it.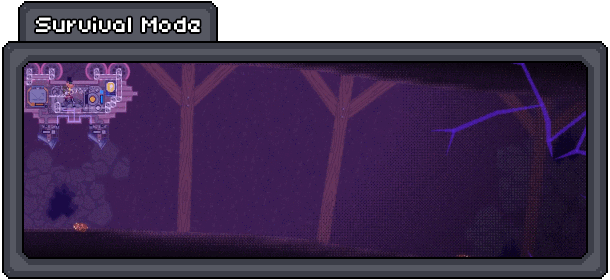 Follow your own path in Survival Mode. You start with nothing and explore, gather, research, construct and fight for your survival.
Survival Mode offers new challenges for advanced players – you need to use your wits and imagination to create contraptions that are able to withstand the harsh environment, aggressive enemies and devastating Aether Storms that wreak havoc on the planet.
Explore a randomly generated sandbox. Dive into the story, fight for your survival or start creating without limits.
Mine the planet for useful resources and start constructing your own unique mechanical steam-powered machines and devices.
A realistic physics engine powers Mechanical Miner's sandbox and will test your contraptions' ability to navigate the harsh terrain.
Use your mechanical constructions to fight and defend you and your base from deadly critters and fight unrelenting monsters. Will you survive?
Create blueprints of your mechanical constructions and use them in Story or Survival Modes. Or share them with friends on Steam Workshop to prove who the real mechanical mastermind is.
Acquire new technologies and expand your base and building capabilities as you progress in the game.
Mechanic Miner – CD Key for PC is available on PlayEarnGame for the lowest price on the market and you can pay for it with our crypto.