About Pixel Noir
STORY:
There was something rotten in that old hospital. You were just following your instincts, that night. But, it was your pride that killed those people, including your partner on the force. With nothing to exonerate you, on a temporary insanity defense, they threw the book at you.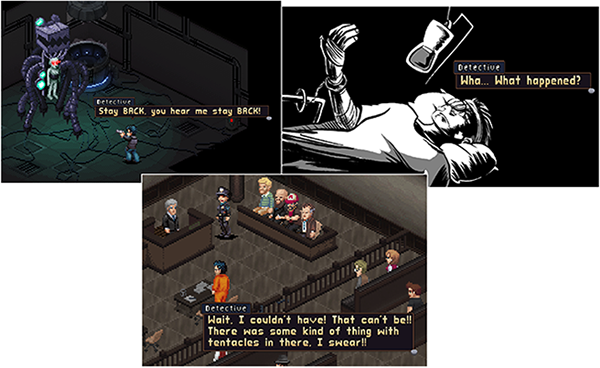 For ten years you were haunted by unanswered questions, frightened by what you saw, and what you did. Now you're scraping by as a private eye, operating out of a crummy apartment. One day, a strange case comes along, giving you an opportunity to clear your name once and for all. With your sanity at stake and a rent to pay, how can you refuse?

FEATURES:
Solve a variety of mysteries as Pinnacle City's cheapest Private Eye! From missing pets to murder investigations, your detective skills will earn you either fortune or face punches.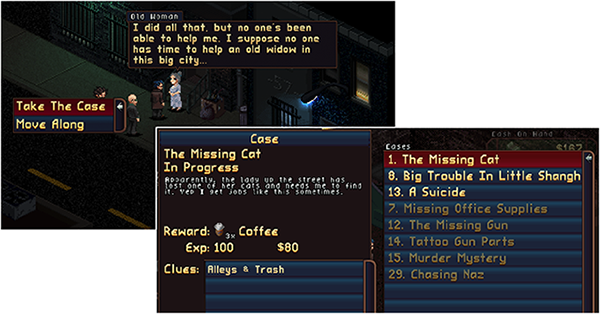 Explore Pinnacle City, a wretched hive of colorful characters littered with black market trade, grifters, and players of all kinds.



Fight enemies in turn-based combat and unleash devastating combo attacks by teaming up with others in your entourage! Tune up your gear! Upgrade weapons with modifications to fit your play style. Read something; learn something, Manuscripts teach characters upgrade-able skills!

Pixel Noir – CD Key for PC is available on PlayEarnGame for the lowest price on the market and you can pay for it with our crypto.