About Arcade Mayhem Juanito
Arcade Mayhem Juanito is a new game where you have to save the most famous classic Arcade Video Games from an alien invasion. You will only have your pyjamas and a fearsome arsenal of weapons to defeat very disgusting enemies and epic hardcore bosses.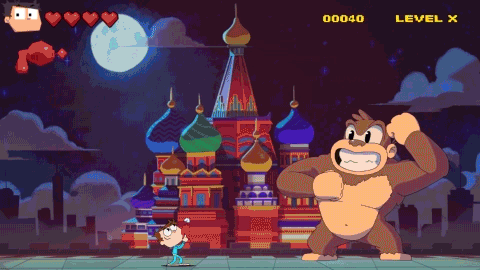 When the mutant Clonocells from outer space attack, a young and lazy boy by the name of Juanito becomes the last hope. Chosen by Gluk, a bipolar manipulative alien, Juanito must enter an arcade cabinet and save all the infected retro videogames.


80+ unique levels, inspired by 8 classic arcade games.
Each world has a unique mechanic based on the game it features.
10+ weapons, power-ups and upgrades.
Several boss battles and a final ruthless boss fight.
An Endless Survival Mode to put your endurance to test.
In-game Steam Leaderboards to compete globally in 12 different rankings.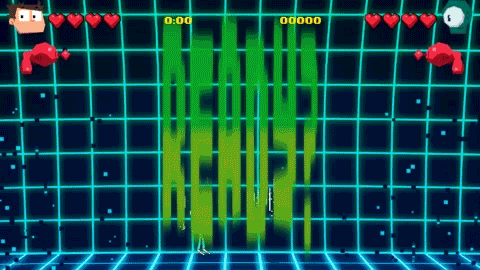 Local Co-op Mode to play the entire game with a friend.
80+ Steam Achievements.
Original Soundtrack (8-bit, chiptune, electro, techno, dubstep, remix).
Steam Trading Cards.
Steam Cloud to carry your game data everywhere.
Controller compatibility.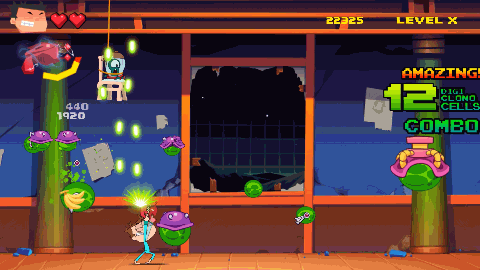 Arcade Mayhem Juanito – Steam CD Key for PC is available on PlayEarnGame for the lowest price on the market and you can pay for it with our crypto.