About Boss Defiance – Heroic Edition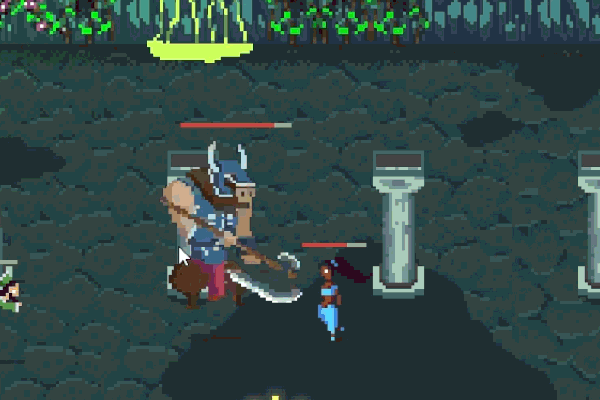 Boss Defiance – Heroic Edition is an arcade/action competitive and asymmetric game with both multiplayer and local co-op up to 4 players.
You can choose to be a powerful Boss or one of the brave Heroes fighting him.
Boss will fight 'till death, a dungeon after the other, facing the other players/characters in supercool dungeon battle arenas.
To succeed, it needs to reach the end of the dungeon, slaying all the Heroes in will find in his way.
Heroes, instead, need to cooperate in order to stop their evil enemy from arriving at the end of the arena, winning.
The game features two different modes: Normal Mode and Beast Mode, where the Boss is even more powerful and dangerous!
Both modes can be played up to 4 players.
Rediscover the pleasure of playing side by side with your friends in this exciting action couch game, and spend countless hours of fun !

8 different Heroes you can play (2 new amazing heroes, the Pyromancer and the Alchemist!)


3 different Bosses (you can play them too!)


amazing retro-inspired pixel art


tons of fixes and updates


revamped design
Everyone who purchased the original Boss Defiance will get the Heroic Edition for free and will be able to download a brand new 28 pages Concept Book featuring all the studies, sketches and tests made during the development by the team.
You can't miss it!
Boss Defiance – Heroic Edition – Steam CD Key for PC is available on PlayEarnGame for the lowest price on the market and you can pay for it with our crypto.