About Cosmic Awakening VR
PREFACE
Cosmic Awakening VR is a collection of horror scenarios set on a sci-fi stage.
Explore the mysteries in a short linear experience, or try to survive as long as you can against unknown horrors.
Cosmic Awakening VR was developed by a small team of 3 during their free time along side their day jobs for the past year. The game was completely self funded. We wanted to make a game that horror game fans could enjoy by themselves, with their friends, or watching their favorite streamer or youtuber play.
GAME MODES
Eight Pages
Experience a new twist on a classic terror! Randomization makes it the go-to mode for friends and for replayability. How fast can you collect all the pages? Pages are randomly hidden throughout the ship. As you collect more pages the difficulty and terror increases. Playtime can average around 15-45 minutes.
Eight Pages Classic
Experience our take on the classic terror! Also randomized and replayable. A fun way to torture your friends. Playtime can also average around 15-45 minutes.
Story
A short-story experience designed for players who wish to uncover the mysteries of the space station. Explore the space ship in a linear experience. Playtime can vary between 1-2 hours depending on how much the player explores. There is collectibles, subtle story elements, and interesting interactions for those who like to search every nook and cranny. Immerse yourself in the world with accurate physics simulation, realistic graphics, and audio spatialization.
DESCRIPTION
You've just docked on a space station when you quickly discover that not everything is as it seems. The crew is nowhere to be found and something seems amiss. In Cosmic Awakening, you will endure through the terror to uncover the truth about what is going on in this space station. You will become part of the story as the events unfold right in front of you. Do you have what it takes to make it to the end? Can you hold onto your sanity in the midst of this nightmare? Can you do what it takes to survive? No weapons. No way to defend yourself. No escape!
Experience a fully immersive horror game in a fully interactive environment that will have you questioning reality! With cutting edge 3D graphics, state of the art lighting, cutting edge audio specialization, and more! This is the VR horror experience you've been waiting for! This is what VR is all about!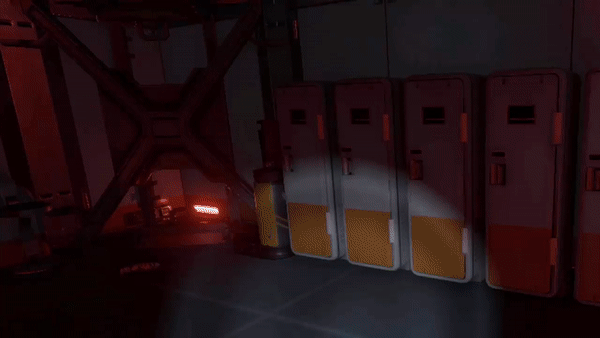 FEATURES
Room-scale VR – Works for HTC Vive and Oculus Rift.
VR Horror – Horror on a whole new level.
Story Mode – For players who wish to uncover the mysteries of the space station.
Eight Pages Mode – The go-to mode for friends and replayability.
Lots To Explore – Sandbox-like environment with many interactable objects make the environment fully immersive.
Accurate Physics Simulation
Original Soundtrack – Soundtrack tailored to the game experience
Cutting Edge 3D Graphics
State of the Art Lighting
Full HRTF Audio Spatialization
Steam Cloud Save
Steam Achievements
Locomotion – Currently the game has teleportation.
Cosmic Awakening VR – Steam CD Key for PC is available on PlayEarnGame for the lowest price on the market and you can pay for it with our crypto.