About Equalizer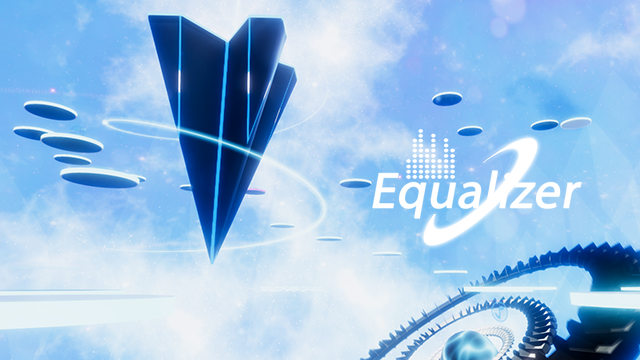 Feel the music, build up tracks, change the environment and the main thing in time to find a way out of the game level while your favorite music is singing. You have to find ways to the goal by jumping on platforms
The Equalizer is a multi-platform 3D musical game in which you have to think and act quickly. It is developed on the Unity game engine. It is a mixture of music with your actions.
The game focuses on a jumping action on platforms set in a epic lights musical world, where you are hero inside a music tape recorder. Jumping on platforms you adjust the music and change the musical environment. The main goal of the player is to maintain music, at each level of complexity you need to collect melodies to achieve maximum musical effect. You will be given a certain amount of time between collecting melodies. If you got one melody and the second did not have time, then the environment becomes darker, the music stops and you will get the melodies again. Once you collect several melodies, you need to get to the music portal as soon as possible. to the final goal to complete the level.
Features:
• Classic multi-platform 3D Arcade with unique game mechanics.
• Beautiful graphics and immersive atmosphere.
• Best unique audio tracks in the: trance,house,dubstep,trap genres.
This game is created for players who love bright and rhythmic music in motion, because music is movement and movement is life!
Equalizer – Steam CD Key for PC is available on PlayEarnGame for the lowest price on the market and you can pay for it with our crypto.