About Fractured Lands
BATTLE ROYALE
The sound of your heart pounding is drowned out only by the roar of the engine. You've taken your place in a circle of death at the center of the apocalyptic wasteland. You wait with only your rusted metal ride to defend yourself. Out there lies the weapons, gear and fuel you'll need to earn a blood-soaked victory.
Can you be the lone survivor in an arena of road warriors hell-bent on destruction? Start your engine, hit the gas and drive to survive!
SHANGRI-LA DEATHMATCH
Welcome to the Shangri-La Trailer Park. A fortified settlement built on the lives of wastelanders before, surrounded by a massive storm granting near instant death, a barrier to the bloodshed within.
Players come in equally loaded with Pistol, ammo, armor, and staple-gun stitches in hand. Scattered around the map are additional weapons, mods and more with the promise of carnage. May the fiercest killer win.
Post Apocalyptic World
In a broken world, danger comes from all directions. Stay alert to the roar of approaching engines, gunfire and the fall of footsteps. But don't overlook the radioactive storm raging on the horizon. Whether battling the wasteland or other road warriors, the goal remains the same: to stay alive–kill or be killed.
Dynamic closing Playing Field
A violent radioactive storm; shifts and moves, surrounding everyone, dead and living alike. Stay alive longer with a gas mask, tend your wounds with what you can find, and keep ahead of the storm. Will you last within the eye or face impending doom.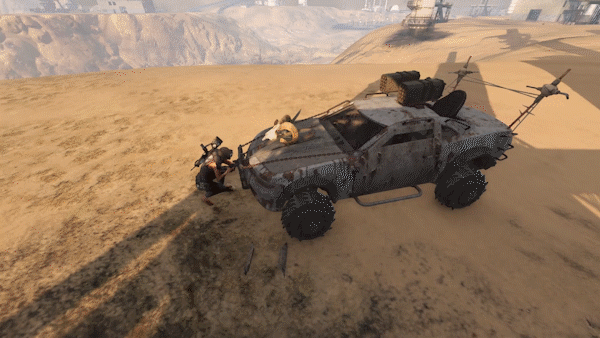 Customizable Vehicles
Your ride is your deadliest weapon and your greatest defense. Begin in a stripped vehicle, upgrade it with powerful attachments that cut through armored defenses, or rig up a jet-propelled boost to rocket through the wastes. Mount your own personal means of destruction or team up to caravan your tribe to victory. In Fractured Lands, the road is paved with blood and steel.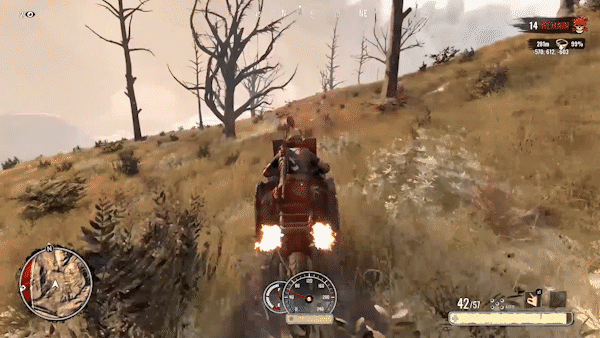 Survive in the Wasteland
Fractured Lands breaks the mold on familiar formulas, giving players an arsenal of vehicles and post-apocalyptic weaponry. Survival means battling a harsh land, and the maniacs, player and AI, that inhabit it. Join Wastelanders, Stormriders, Warmongers, and more in a fight for dominance through AAA-level shooting and chaotic vehicular mayhem.
Fractured Lands – CD Key for PC is available on PlayEarnGame for the lowest price on the market and you can pay for it with our crypto.