About No King No Kingdom VR

No King No Kingdom VR is a unique first-person strategy. You will have to rule your servants directly. Build your own kingdom and raise an army in order to withstand various enemies. You will encounter multiple magical creatures, which you can tame, but not all of them are friendly. Riding a dragon on the battlefield can greatly increase your chances of victory. During your wanders across different lands, you may find magical artifacts with mystical powers. Will you become the savior of mankind?


⬛ First Person RTS – Gameplay with direct control of units
⬛ Local Base Building – Construct walls, towers, farms, barracks, etc.
⬛ Global Map Kingdom Building – Construct villages, mines, sawmills, plantations, etc.
⬛ Full Real Time – Time never stops on global map and locally.
⬛ Generate unique maps in sandbox mode with multiple options.
⬛ Hire units and perform upgrades
⬛ Fight with hordes of mobs and powerful bosses.
⬛ Ride Dragons, Elephants, Men???
⬛ Collect artifacts and unlock unbelievable powers.
⬛ Tame various creatures like giant Golems, Spiders and Snakes.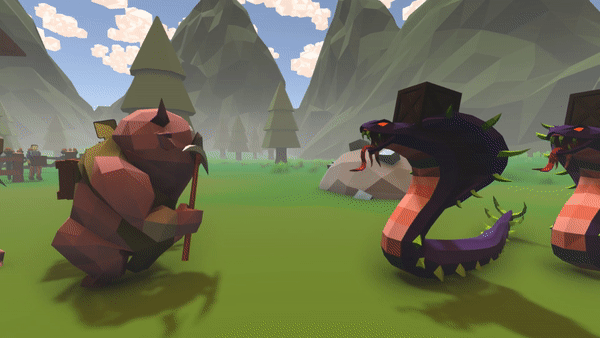 ⬛ Local co-op. Player1 is the ruler, player2 play as the ruler's loyal companion and can carry the ruler, fight in battles, heal units and collect resources.



No King No Kingdom VR – CD Key for PC is available on PlayEarnGame for the lowest price on the market and you can pay for it with our crypto.