About Noita – CD Key
Noita is a roguelike game about action and magic. Battle your way through, explore, melt, burn, and freeze your surroundings into the procedurally generated world using spells you create. As a result of this you have the possibility to explore a wide range of environments ranging from coal mines to icy wastelands as you delve deeper and deeper into your search for unknown mysteries.
This game has permadeath, and the player fights enemies that include creatures named after Finnish mythological creatures. As a result of this, the player is going to die a lot, especially the first times. The story opens with a cut-scene that references the Karelian and Finnish national epic Kalevala, and one of the goals is seeking out the Sampo.
Pixel-based physics: Every pixel that makes up the world is simulated. Burn, explode or melt anything. Swim in the blood of your enemies! Enter a simulated and interactive world never seen before!
Create Your Magic: Create new spells as you delve into the depths of caves. As a result, you can annihilate your enemies and manipulate the world around you.
Procedurally Generated World: Explore a unique world every time you play. Venture deep and discover new environment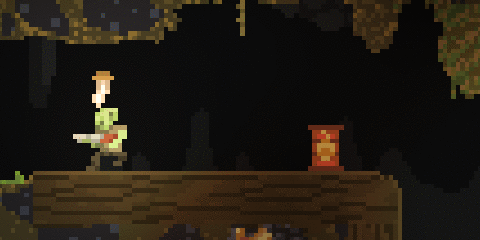 Noita – CD Key for PC is available on PlayEarnGame for the lowest price on the market and you can pay for it using our crypto.