About Slayaway Camp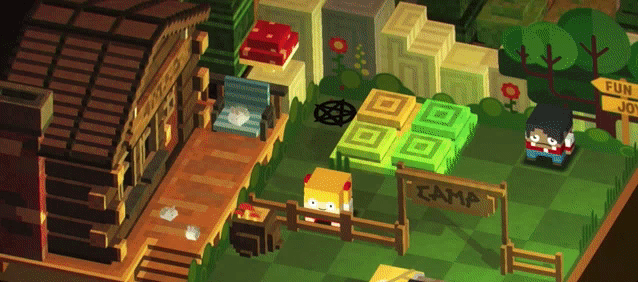 ABOUT THIS GAME
Experience a new dimension of gut-blasting terror as an unspeakable killing force of skull-faced killing maims and kills his way through smart-mouthed, over-sexed, substance-abusing young adults. No victim is safe… no law enforcement enforces the law enough… and no animals are harmed… in the summer horror blockbuster smash hit of 1984.
Slayaway Camp is a killer puzzle where you control Skullface, a psychotic slasher bent on slaughtering camp counselors at the title campground. Depicted in colourful voxel graphics, this adorable murderer slides around isometric puzzle levels decapitating, squashing, and perforating his blocky victims. It's a diabolical logic game that also happens to be a bloody tribute to eighties trash horror.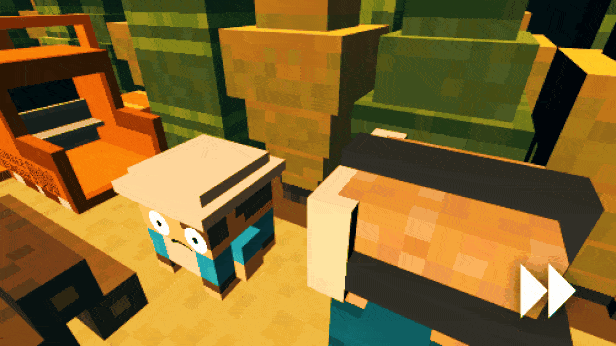 GAME FEATURES
10 gut-wrenching "videotapes," plus deleted scenes, for over 200 puzzle levels
Traps! Cops! SWAT teams! Land mines! Rotary telephones! Cats!
Unlock the NC-17 mode on all movies for even more puzzle insanity (+ censored shower scenes)
Starring Mark Meer (Cdr. Shepard from Mass Effect) as "Skullface" and Derek Mears (Jason from Friday the 13th) as "Jessica"
Unlock multiple psycho killers, including ones based on cult horror movies such as "American Mary"
Discover dozens of spectacular "Gorepack" kill scenes featuring wood-chippers, lawnmowers, Sumerian demon incantations, and more!
Genuine hair-metal soundtrack by legendary Canadian group GNÜ TRUNTION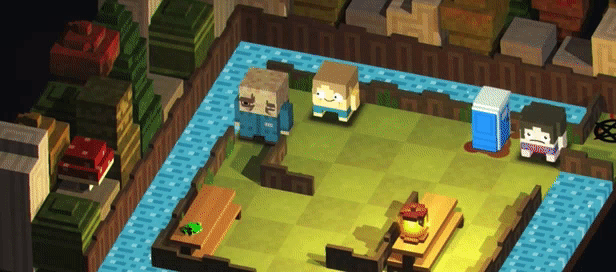 EXTRA KILLERS!
If you love slashing but feel like your personal style of death delivery isn't properly represented, we've got some additional killer packs you can purchase for a teeny tiny cost. Purchasing these packs immediately unlocks the full set of killers on your killer shelf!
Slayaway Camp – Steam CD Key for PC is available on PlayEarnGame for the lowest price on the market and you can pay for it with our crypto.