About Smashbox Arena
Smashbox Arena is a team-based action game with insane physics-driven power-ups.
2 modes of play: Singleplayer Story Mode and Online Multiplayer (AI Characters will join teams if there aren't enough players)!
Easy to learn, difficult to master — Fast-paced, multiplayer designed from ground up for VR headset and touch controllers!


Beat Story Mode in 3 levels of difficulties to unlock new Heads and Mini-Bios. And match up with friends and competitors from around the world! Work together with players and have fun with friends. Gesture your tactical plans, do a victory dance, and communicate with competitors using voice chat!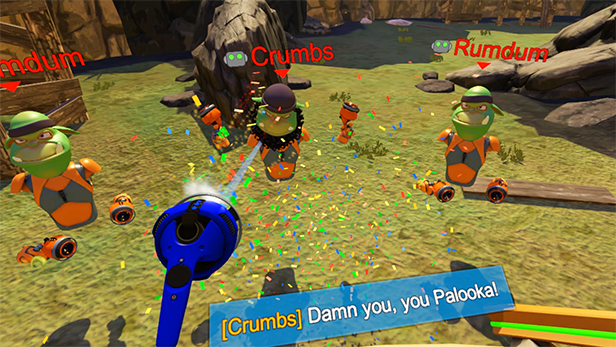 Master 6 power-ups like Giant Boulders, Sniperballs and Heat Seeking Missiles. Creatively combine them to create endless unpredictable and funny situations!


Dodge your opponent's projectiles and use the environment as cover. Out-maneuvering your opponents in VR never felt so intense!


Zoom, rotate, and watch the action unfold in real time in VR God-View. Learn your opponents' tactics and strike back!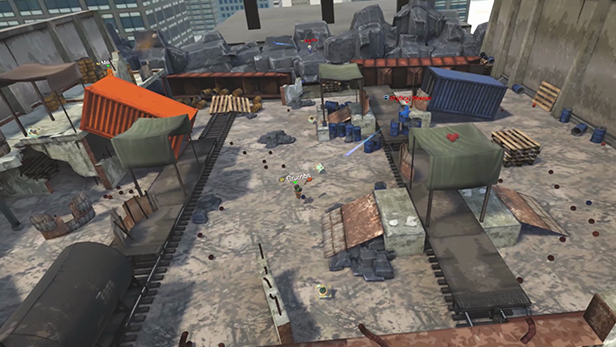 Yes, you can unlock a Pear in the game. Enough said!
Smashbox Arena – Steam CD Key for PC is available on PlayEarnGame for the lowest price on the market and you can pay for it with our crypto.