About Swag and Sorcery

Welcome to Swag and Sorcery, a new streamlined RPG from the creators of Punch Club and Graveyard Keeper! Build your own fantasy village, train and equip your heroes and send them out to collect Swag!
Gameplay
Equip your heroes
Send them out to fights (up to 3 parties at a time), and closely monitor the swag they get by progressing through levels
Pull them out of combat if they're about to die (otherwise they lose their loot)
Upgrade the heroes in your village and Repeat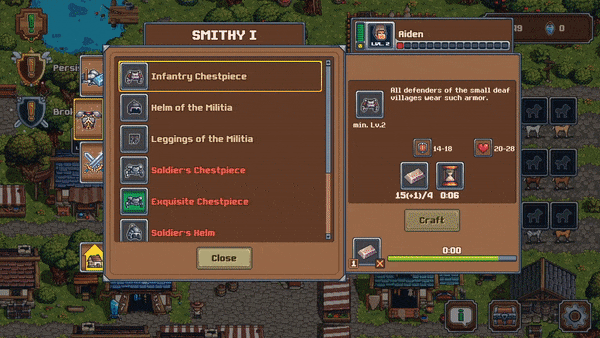 Story
Embark on an epic quest to retrieve the king's missing… suit. He really loves it. Wants it back. Let's put all the heroes into mortal danger for this important mission!

At its core Swag and Sorcery is an epic, ruthless adventure that both RPG and idle game fans will appreciate. There's also a sarcastic cat.

Swag and Sorcery – CD Key for PC is available on PlayEarnGame for the lowest price on the market and you can pay for it with our crypto.