About Echoes III
Echoes is back with a bang and in 3D! More intense and eye bleeding than before, with the action coming at you from the sides, above and below. Retaining the great game-play as before, Echoes III is now in full 3D! There are five solar systems to play in and for each you can choose to play in one of the four games modes (Echoes, Survivor, Speed Run and Big Bang). Unlock the game's achievements to win upgrades, this will help you score higher and survive longer.
Echoes III is an intense retro style shoot-em-up game. The action is non-stop as you blast your way through ever increasingly intense solar system levels. Improve your chances by picking up weapon upgrades, shield boosts and smart bombs. With 4 game modes and 5 different solar systems there are 20 ways to play.
Echoes III is a showcase game made using AppGameKit. You can learn more about AppGameKit here:
https://store.steampowered.com/app/325180/AppGameKit_Easy_Game_Development/
Game Modes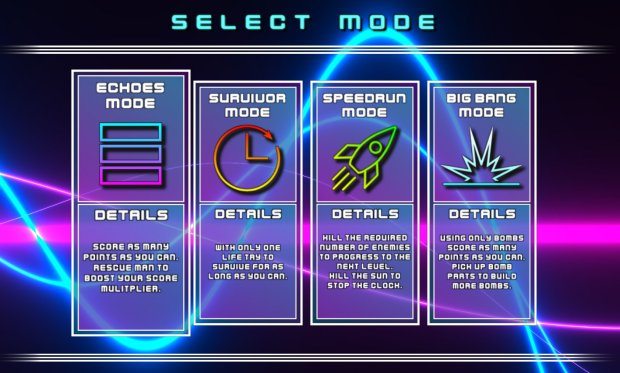 Echoes
This classic Echoes mode is all about scoring as many points as you can; boosting your weapons, shield and score multiplayer as you play.
Survivor
With only one life how long can you survive?
Speed Run
Kill the required number of enemies to progress to the next level. Kill the sun to stop the clock!
Big Bang Mode
Using only bombs score as many points as you can. Pick up bomb parts to build more bombs.
Solar Systems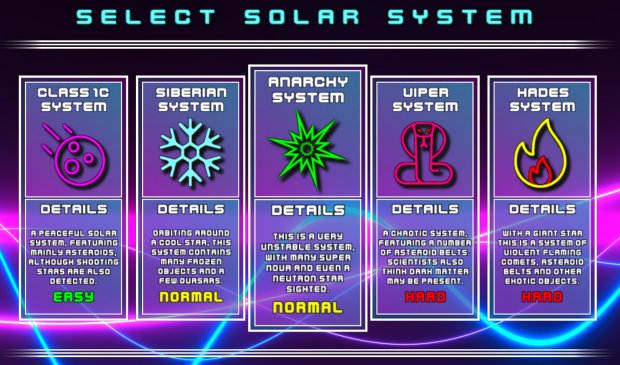 Class 1C
This is a peaceful solar system, featuring mainly asteroids and shooting stars.
Siberian
Orbiting around a cool system this one contains many frozen objects and a few quasars.
Anarchy
A very unstable system with super nova and even a neutron star!
Viper
A chaotic system featuring a number of asteroid belts. Scientists believe dark matter may be present here.
Hades
With a giant star this is a system of violent flaming comets, asteroid belts and other chaotic material.
Steam Achievements and Steam Leaderboards!
Unlock Steam achievements to help you survive longer and score higher in the Steam leaderboards.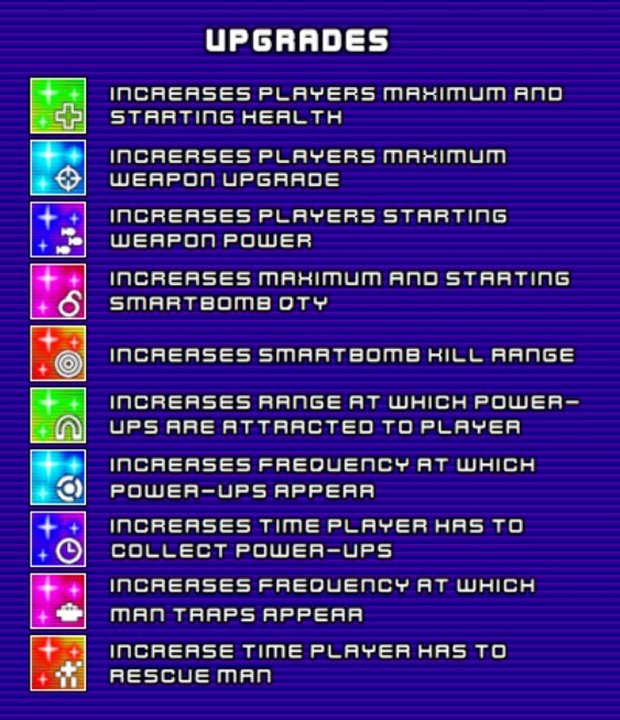 Come join the retro-inspired arcade action and blast your way to through the ever increasing chaos!
Echoes III – CD Key for PC is available on PlayEarnGame for the lowest price on the market and you can pay for it with our crypto.