About FOX n FORESTS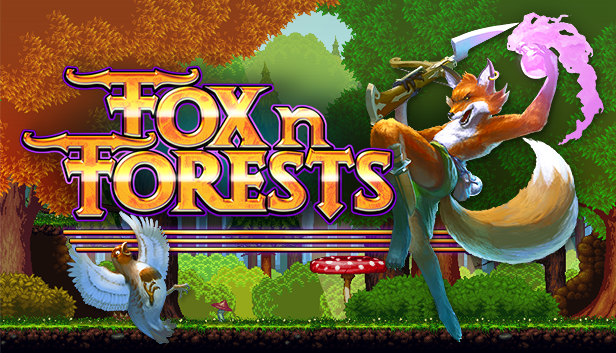 FOX n FORESTS is a 2D action platformer with RPG elements inspired by the glorious days of 16-bit! Switch between various seasons on the fly, shoot and slash with your magic melee crossbow and snatch valuable loot to unveil the mystery of the 5th seasons. A thrilling pixel art fable with rewarding super secrets, screen filling bosses and thriving exploration. This is 16-bit how you remember it!
5 SEASONS!
Switch between various seasons to explore new areas, outfox enemies and uncover amazing secrets.
MAGIC MELEE CROSSBOW!
Wield a weapon like no other to shoot, slash, slide and switch seasons.
FOXTASTIC FABLE!
Help Rick the Fox uncover the mystery of the 5th season and bring back justice to the forests and its inhabitants.
RETROTAINMENT!
16-bit how you remember it with gorgeous pixel art and a catchy chiptunes soundtrack.
ACTION PLATFORMER!
A thrilling adventure with engaging RPG elements, clever puzzles and pixel perfect platforming.
FOX n FORESTS – Steam CD Key for PC is available on PlayEarnGame for the lowest price on the market and you can pay for it with our crypto.