About Spartan Fist
Fight your way to fame, fortune and glory in this first-person puncher roguelite as you work to retrieve the fabled Spartan Fist. Playing as Emma Jones, a down-and-out detective working to earn her keep, you'll tap your inner badass as you punch dudes so hard they explode. Navigate through an arena that's different each time you play and delve into a whimsically gritty and colorfully punk pixilated world while fighting your way to the top.
Grab your TV or monitor, and your gamepad (or mouse & keyboard), and get punching!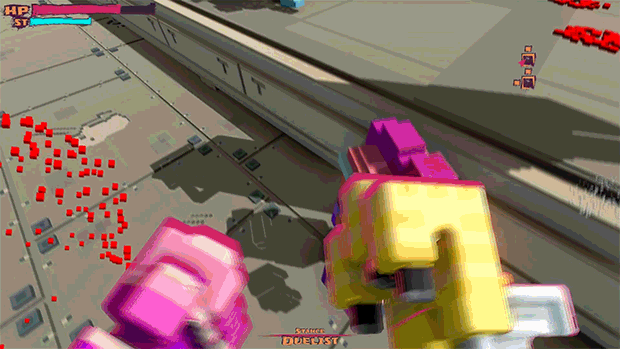 Features
Radical first-person punching aimed at ultimate satisfaction
New arenas to explore every time you play, chock full of new stuff to wreck
A double fistful of fun to button-mash combo slammin' action with a high skill ceiling
Earn permanent upgrades to give you a leg-up on your next run through the Gauntlet
Colorful and vibrant pixelated characters in tandem with gory violence
A ton of different playstyle-changing fist types (to hit dudes with)
Mysterious things to dip fists in (maybe it'll give you power! OR NOT)
The punk/chip fusion sounds of "Chipunk" in an all-original soundtrack
The continuing saga of Emma and Franky, forever-friends from our previous games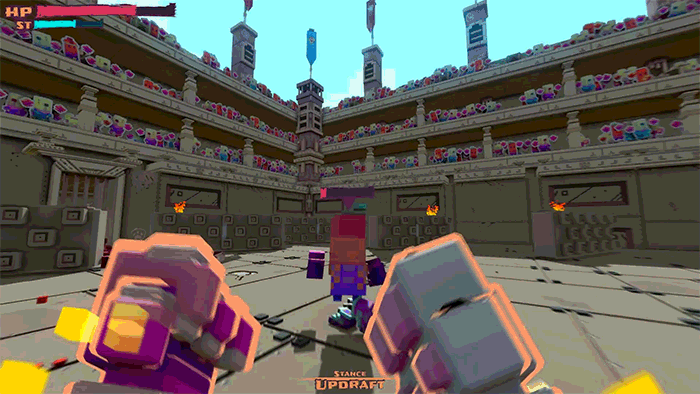 Spartan Fist – Steam CD Key for PC is available on PlayEarnGame for the lowest price on the market and you can pay for it with our crypto.