About Welcome to Princeland
Just Updated
Stable Multiplayer with full XBOX Controller support.


Just plug & play with an XBOX Controller. Other gamepads are also working but you may need to make some key rebinds in-game.

More crowded battles with a better FPS and networking optimization.
When you play at the hardest difficulty, you may get in to the battle with 70+ enemies instantly. But beware, even a stable FPS may not save you from death. But you can respawn immediately, so don't worry 🙂

Now the whole game can be played without an internet connection! Heya!
We made some improvements in our code to make possible to play without an internet connection. But remember that Leaderboards and Achievements will not work.
About the Game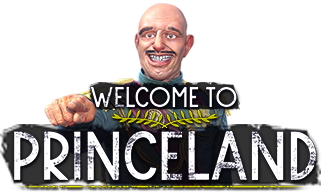 Welcome to Princeland, the south east of Oman Sea.
This is a place which is used by powerful countries to do drug trials and technology experiments.
A place that has %800 tax rate, where you can barely stay alive.
You are a part of the rebellion against the prince who exploit his people with taxes. Gather the best weapons, vehicles and followers to crush his army. By upgrading your skills, challenge him at different difficulty mods. After his funeral, we will all able get weapons, vehicles and followers tax-free.
But the challenge is that he is hiding in one of the six bunkers in the land. Sometimes It can be frustrating to not able to find him so you may want to team-up with friends to find him quick.
Game modes
Offline Singleplayer – Doesn't require an internet connection and Leaderboards will not work.
Singleplayer – All of the game features will work, but you will be alone.
Multiplayer – Can be played with up to 16 players as cooperative, but you can enable 'friendly fire' to PvP.
Game Features
Challenging difficulties that can make you sweat.

The game has 13 difficulty options, those will be unlocked with your progression. The game can be crazy hard to survive at the lastest difficulty, but the rewards will be fair.

Character progression, like an action role playing game. Frequently level up and increase your skills to survive at the latest difficulty.
A good farming fun.
A lot of contents to unlock with progression.
Hunting missions to get extra rewards.
Drive the delivery trucks to unlock the hatches and earn good amount of money. But beware, the roads are full of dangers.
Fast action, explosions, flying ragdolls, crowded battles.
No in app purchases.
Welcome to Princeland – CD Key for PC is available on PlayEarnGame for the lowest price on the market and you can pay for it with our crypto.