About Time Recoil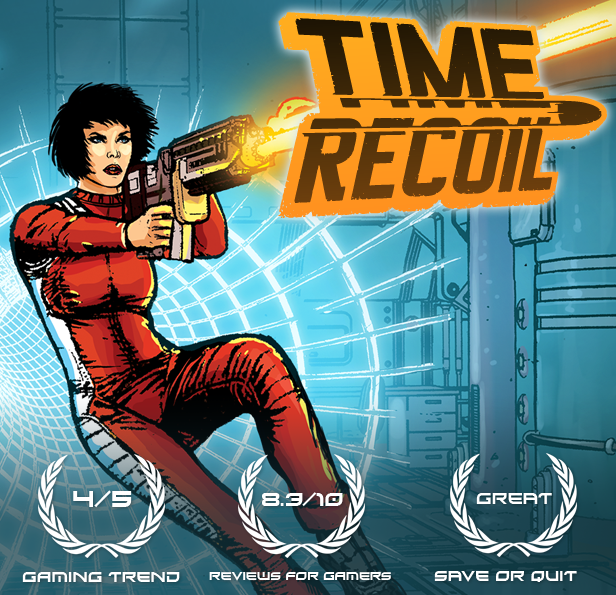 Time Recoil is a top-down shooter where you Kill to slow time, dominate slow motion gunfights, and gain special moves. Simply: Slow time, punch through walls guns blazing and see the demise of your enemies in slow motion!

Your super power: Kill to slow time. Subsequent kills give more time in slowdown and enable you to conduct unbelievable slow motion feats!
Kills in slowdown grant special moves. With special moves you Dash through walls and enemies. The more kills you gain, the more devastating the move. Combine slowdown and moves into a wall busting chain of destruction!

The Time Machine at the rebel base will take you to the past via a wormhole. Mission goals range from assassination to rescuing scientists. Expect the unexpected along the way…

You are the hero of a rebel organization with one goal: Kill Mr Time.
The mad scientist controls a time based weapon of mass destruction. You must stop him in the past or you will lose the future.
Time Recoil – Steam CD Key for PC is available on PlayEarnGame for the lowest price on the market and you can pay for it with our crypto.